Student's Name: Emily Woockman
Student's School: Wausa Public High School
Parents Names: Otto and Rita Woockman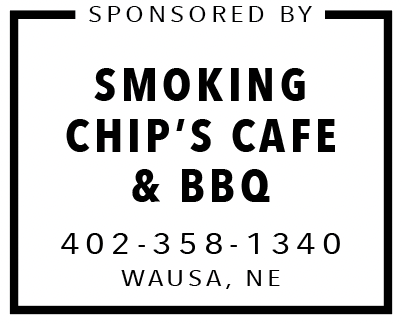 Siblings Names/Ages: Ann 20, Caleb 16, Luke 14
What activities did you participate in while in high school? Cross country, track and field, speech, one acts, FBLA, SkillsUSA, VNN
What is your favorite memory of high school? Running with my cross country teammates all summer long
What is your favorite class and why? My favorite class is anatomy. I really like learning how the body works. 
What is your favorite memory from elementary school?
Growing out of my horse girl phrase. 
What will you miss after you graduate? Not seeing my friends every day
What are your future plans (college with major if known or workforce) and where do you hope to be in five years?
Majoring in agribusiness and marketing and Wayne State College, I hope to still live in Northeast Nebraska in five years and have graduated from college. 
What are three things on your bucket list? I want to graduate college with minimal student debt, Travel to Germany, marry the richest farmer I can put up with