Student's Name: Jayden Hochstein
Student's School: Bloomfield High School
Parents Names: Jeff Hochstein and Jennifer Coffey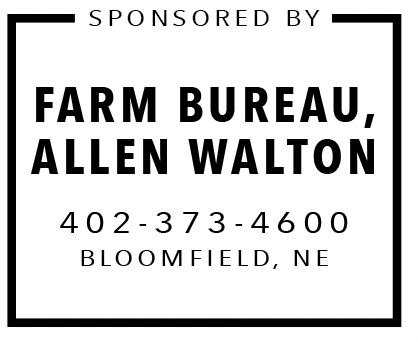 Siblings Names/Ages:Andrew 16, Blake 15, Sydney 13               
What activities did you participate in while in high school? Band, choir, speech, FCCLA
What is your favorite memory of high school? Cooking in Spanish class.
What is your favorite class and why? Band. Kids from all different backgrounds get to come together and make music.
What is your favorite memory from elementary school? Sliding down the hill in the snow and occasionally mud.
What will you miss after you graduate? I will miss all of the wonderful people who have helped me this far. 
What are your future plans (college with major if known or workforce) and where do you hope to be in five years? Hopefully in a few years I will have graduated from nursing school.
What are three things on your bucket list? Graduate college debt free, take my friends to a monster truck show, invite my class to Conner's sr. year track meet.