Student's Name: Easton Pavlik
Student's School: Creighton Community Public Schools
Parents Names: Chris and Tanya Pavlik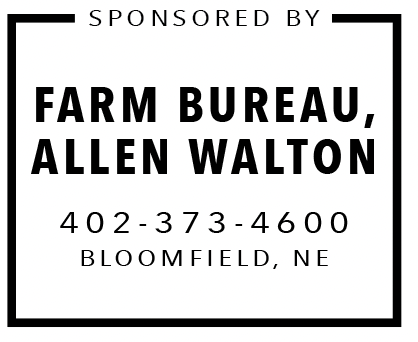 Siblings Names/Ages: Emerson 23, Anna 21, Chase 18                                                 
What activities did you participate in while in high school? Football, wrestling, band, National Honor Society, track, coaching junior high wrestling, speech,boys state, FFA, teammates.
What is your favorite memory of high school? My favorite memory is summer lifting with the brother
What is your favorite class and why? Science Research was a pretty neat class
What is your favorite memory from elementary school? I was homeschooled while living in Georgia
What will you miss after you graduate? High school football 
What are your future plans (college with major if known or workforce) and where do you hope to be in five years? I plan to go into mechanized agriculture/ precision agriculture. I hope to be working for John Deere in 5 years, and hope to have my own house somewhere in Nebraska
What are three things on your bucket list? Own a dodge demon, do a fly along in a fighter jet, moose hunting.