Looking out the window from Alpine Village, Lottie Randa smile and waved – unless the parade of cars stopped too long. Then the Verdigre woman gestured for them to keep moving. After all, it was her birthday parade.
Sunday, June 14, marked Lottie's 108th birthday. She's the third oldest person in Nebraska and the oldest living female.
"It's pretty amazing to be that age and still have a good mind," said her daughter-in-law Carolyn.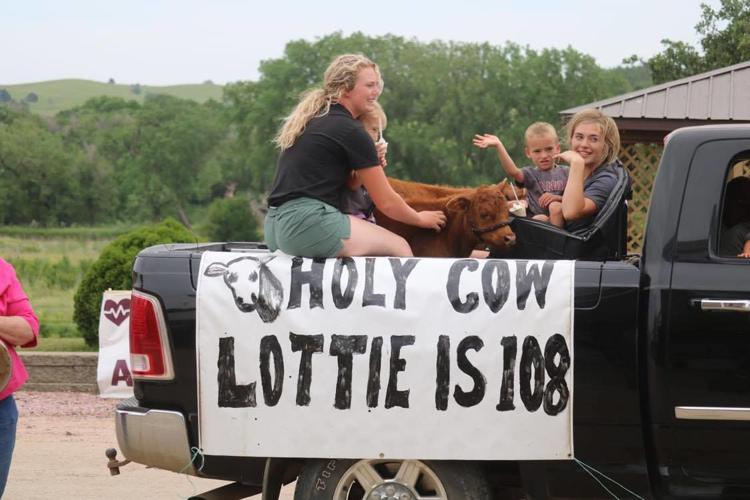 Don and Carolyn Randa, along with several dozen family members and lot of community members, treated Lottie to a birthday parade. Due to the COVID-19 situation, Lottie stayed inside Alpine Village in Verdigre. She watched the parade from the window near an 10 foot cardboard birthday cake, waving to family and friends and blowing kisses to her great-great-grandchildren.
"This is a family tradition," said Lindy Sandos of Wayne, one of Lottie's great-granddaughters. "We get as many people as we can to come up. This year has been so much different, but we're making the best of this because she deserves it. She means the world to our family.
For the full story on Lottie, including more from her family, please pick up this week's Knox County News newspaper.