Student's Name: Rori Schmidt
Student's School: Crofton Community Schools
Parents Names:Brett & Haley Schmidt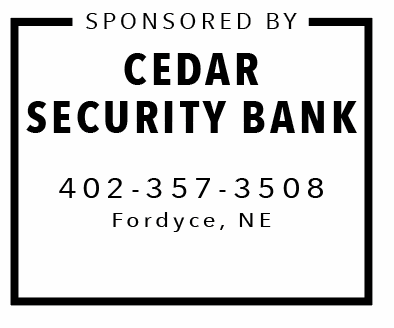 Siblings Names/Ages:  Reece (13), Ryker (8)
What activities did you participate in while in high school? Student Council, NHS, HAL, one act, speech, volleyball, wrestling statistician, journalism/yearbook.
What is your favorite memory of high school?  Going down to state speech last spring. Along with making it to finals and placing 2nd overall in class C1.
What is your favorite class and why?  Journalism, because I get to be with Mrs. Baker.
What is your favorite memory from elementary school? When I visited Crofton elementary before moving here. Everyone was so nice, it made me so happy to be there.
What will you miss after you graduate? My friends everyday and doing the activities here with them. 
What are your future plans (college with major if known or workforce) and where do you hope to be in five years?
I plan to attend either UNL or UNK, for Pre-Speech Language Pathology.  I hope to be toward the end of my degree and looking at job opportunities.  
What are three things on your bucket list? Travel outside of the country, See the ocean,  Go to a Zach Bryan concert