It all started with an email Matt Miller received saying the Sniper Championships had two sniper slots open and asked if he knew anyone interested in going.
Matt is on the shooting team and part of the Bravo troop, for the army national Guard. He's been in the Guard since 2008 and a sniper for 3 yrs. He immediately thought of Kyle Young, another young man from Bloomfield who just completed his six week sniper training in november, and another guy from the Alpha troop. Kyle and Matt are in the same squadron but different troops. Kyle joined the Guard after college. He said, "he's always wanted to join the military but wanted to knock out his college first."  At the last minute Kyle's original partner dropped out and so Matt stepped in. He was looking to send two younger guys who didn't have quite the experience.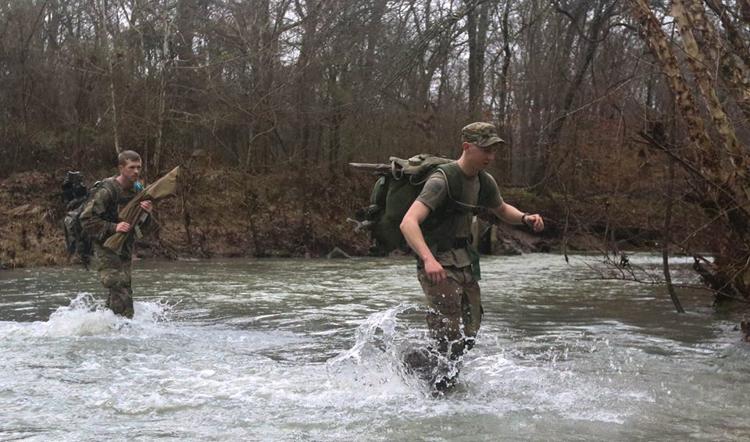 Kyle and Matt ended up being one of 27 sniper teams from various state National Guards and allied nations that attended the 2020 Winston P. Wilson and 29th Armed Forces Skill at Arms Meeting Sniper Championships at Fort Chaffee Joint Maneuver Training Center, Barling, Arkansas February 15-20, 2020. These matches are hosted annually by the National Guard Marksmanship Training Center.
The duo ended up 13th team overall out of 27 teams, which included the international and Full Time National Guard teams. They placed 8th in their division out of the 16 regular National Guard teams. 
"We did pretty good for two shooters who have never shot and spotted each other, and shooting unfamiliar guns that we literally picked up on their way to the competition in Arkansas.
"Once we got in the rhythm of it, I think we did pretty well considering never working with each other and the use of new equipment," said Kyle.
Matt and Kyle were not given guns due to their squadron preparing to go back down to Arkansas after the sniper competition. So when they showed up to compete they had to use new rifles that they had never handled before. Their first time shooting the new rifles was on the first day of competition. 
"The first day was basically getting to know our guns," replied Matt. "That was a major challenge and definitely affected a couple of events just because they were not familiar with the data and knowledge on the specific guns we were using."
This is Matt's second year competing in the sniper competition. Last year he flew to Europe to compete. 
In Nebraska you volunteer to compete. The National Guard looks for individuals who they think will do well and but also send those who want to learn and get better. 
It's a week-long competition. Some days the guys would shoot for 12-14 hrs. They did both day and night shooting and half way through the week they competed in a 10 mile competition obstacle course. They had no idea on how long the course was going to take. 
"They pointed us in the right direction and we hit the ground running," said Kyle
They were graded on their time and how well they shot. Matt and Kyle completed the course in 2hr 47min. 
"I was pretty impressed with our time," said Matt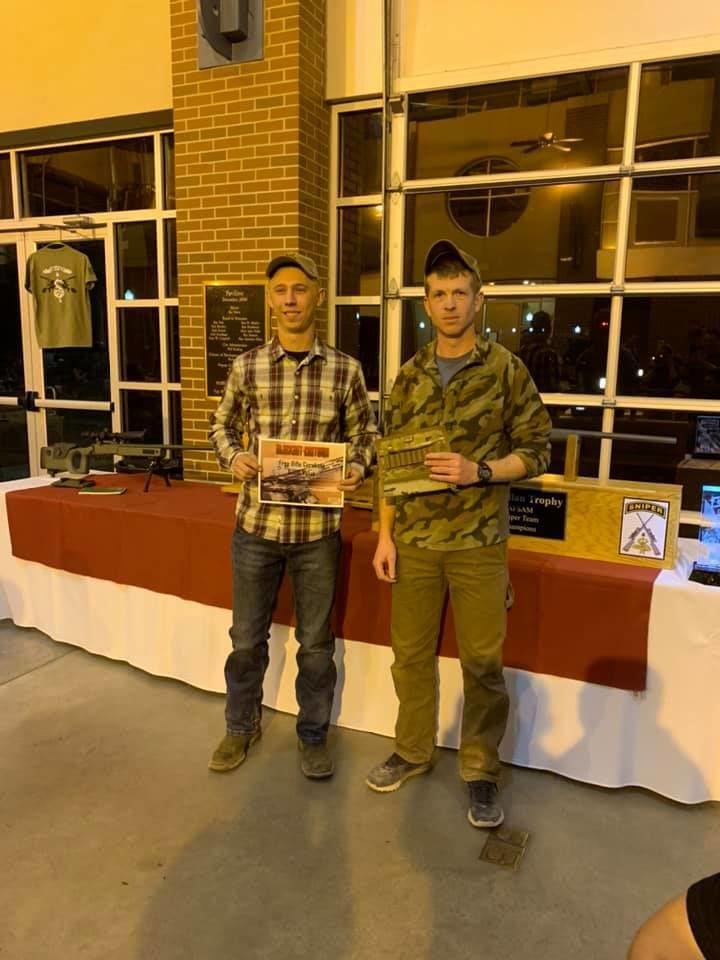 They ended up 12th overall in the obstacle course. "There were a lot of teams right in that time. Two minutes faster would've gotten us 9th place." 
"I think this is the most valuable training that I can put to practical use," replied Kyle. "School taught us the basics of shooting, but working on an obstacle course gave us other options on our shooting tactics." They shot off tripods, used barricades, shot off the back of trucks, "a lot of new tactics that the school just did not have a lot of time to teach us." said Kyle.
This is an annual event to promote sniper team training.They offer service members from active duty, National Guard, Marine Corp, Air Force and Foreign Allies the opportunity to test basic and advanced sniper team skills.
Now that Matt has shot at a couple sniper competitions his next goal is to try and jump on as a coach in the upcoming years. Kyle says this is just the beginning of his competitions. Whether it's with the Guard or civilian matches he's definitely planning on getting in on more.