Brandon Gerdes loved hunting, especially in God's country. That's what he called the rolling hills and rugged terrain in Knox County near the Center area. 
After the 21-year-old's unexpected death, his parents — Lisa and Corey Gerdes — transformed tragedy into a legacy as they restored a vintage barn in the heart of God's country, creating a beautiful venue for celebrations — weddings, social gatherings and vendor shows.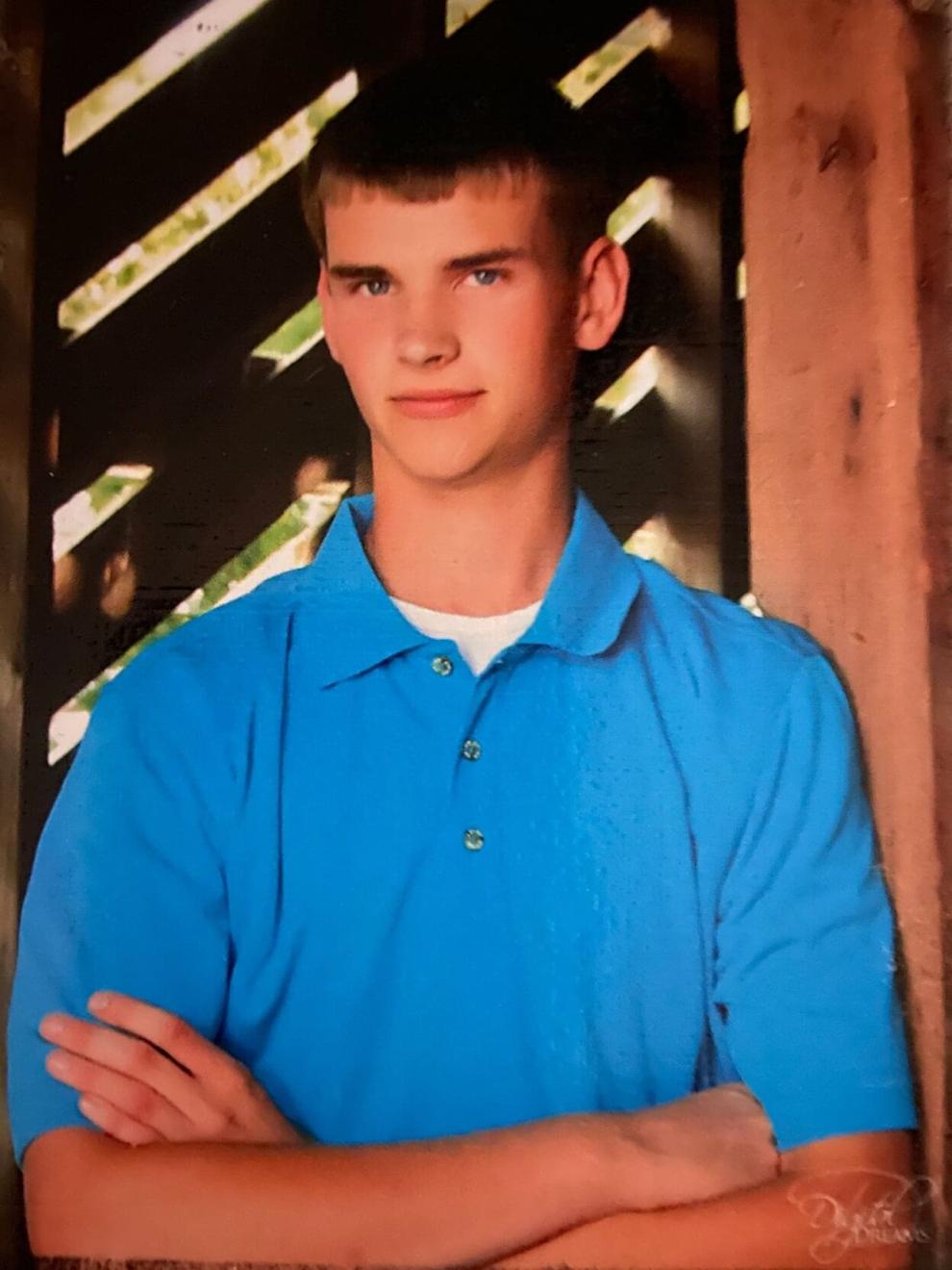 "We would often drive up here as a family. And along the way, we played this game with Brandon and I on the right side of the vehicle, and Adam and Corey on the left," his mother said. "It was a family competition to see how many turkeys or deer or other wildlife we could spot. But we could only count the ones on our own side of the road."
An avid hunter, Lisa said her son enjoyed scouting the terrain. He had a deep appreciation for all that it offered, even the sheer grandeur of the view.
"Look at this, Mom," he would say, "This is God's country."
Lisa's eyes welled up with tears as she shared stories of her son. Lisa and Corey said they  hope Brandon's legacy as an avid hunter, a man of strong faith and a loyal and loving friend to so many will live on through what they are building on the land they now own in Knox County.
"We just don't want anyone to ever forget him," his mother said with her lower lip quivering. "As long as I'm alive, that's my mission now, to make sure he is never forgotten." 
Brandon's love of the Knox County land resounded in both Lisa and Corey's hearts and inspired them to create a tribute to their son.  
"Originally, our plan was just to try and purchase some land in this area as hunting ground," his father said. "We wanted to preserve a place where Brandon's friends could continue to hunt, and of course, share some memories of him."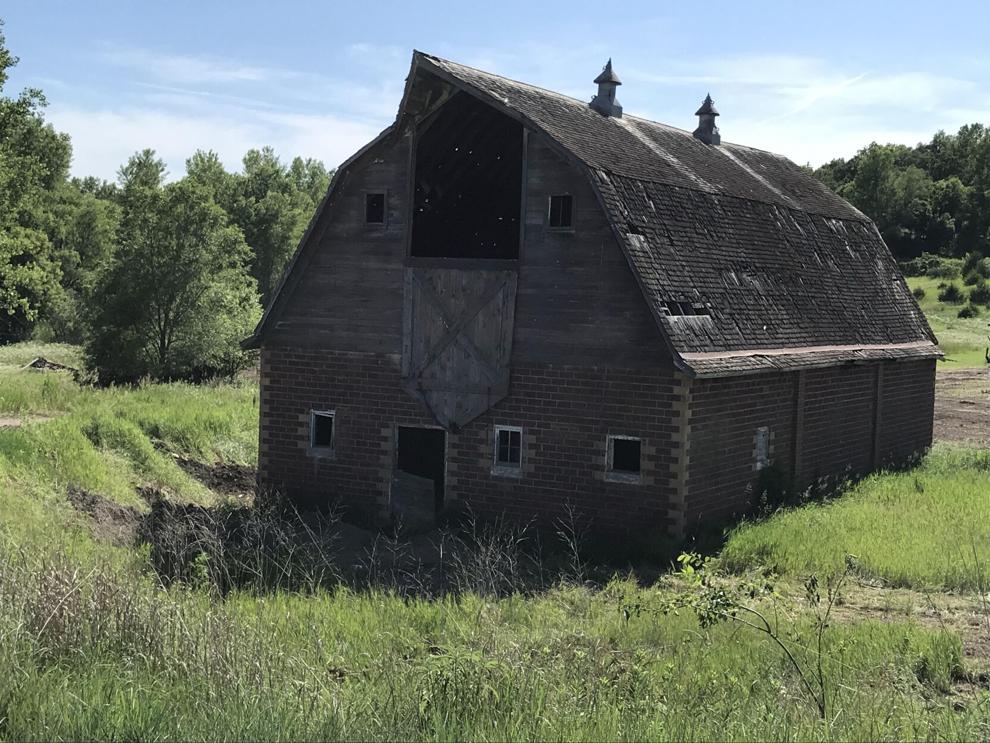 An old barn with its unique brick foundation came with the property. At first, Lisa and Corey had no real plans to restore it. The barn had no flooring left, so it was mostly muck and mud, as water from a nearby culvert had run a stream through it on occasion. They considered the possibility of a hunting lodge perhaps, or something "hunting related," but mostly they were just investing in the land.
But, when one of Brandon's best friends and hunting buddies saw it, Eddie Francois told Corey, "You fix this barn up, and I'll get married here."
"Eddie didn't even have a girlfriend yet when he told us that," Lisa said, grinning. 
Thus began their project of renovating the barn. But before they hired the contractors, builders, or consulted with the state department about rules and regulations, they named the place. And with the help of Love Signs out of Norfolk, they designed a large window to proudly display the name they chose — "God's Country."
From there, it's been a labor of love "with some divine intervention helping them along the way," Lisa said. 
"The stories that have come out already, of other people we've met that have lost a child," she said. "It's like this place just pulls the story out of them. It's hard to explain, but there is something very special here."
When they began, they didn't really have a specific floor plan or design in mind, but one of their good friends helped them out. 
"Roger Tacey, who built his own unique home overlooking the Niobrara River, gave us ideas," Corey said. "And he put us in touch with the Amish just west of Verdigre — Levi Zook and his crew — who turned out to be just amazing." 
Lisa said she simply can't find enough adjectives to compliment Levi and his family, whose artisan work added so many unique, finely-crafted details.
"It's not like they go on Pinterest and get ideas," she said. "Yet, the ideas they came up with and special touches they added are extraordinary. Plus, they are just so honest and so personable. We developed such a bond with them." 
The renovation began in July of 2019. There was no particular timeframe for the project when they first started, but it didn't take long before they had a deadline. Eddie Francois had a fiancé. And the couple picked a date: September 19, 2020.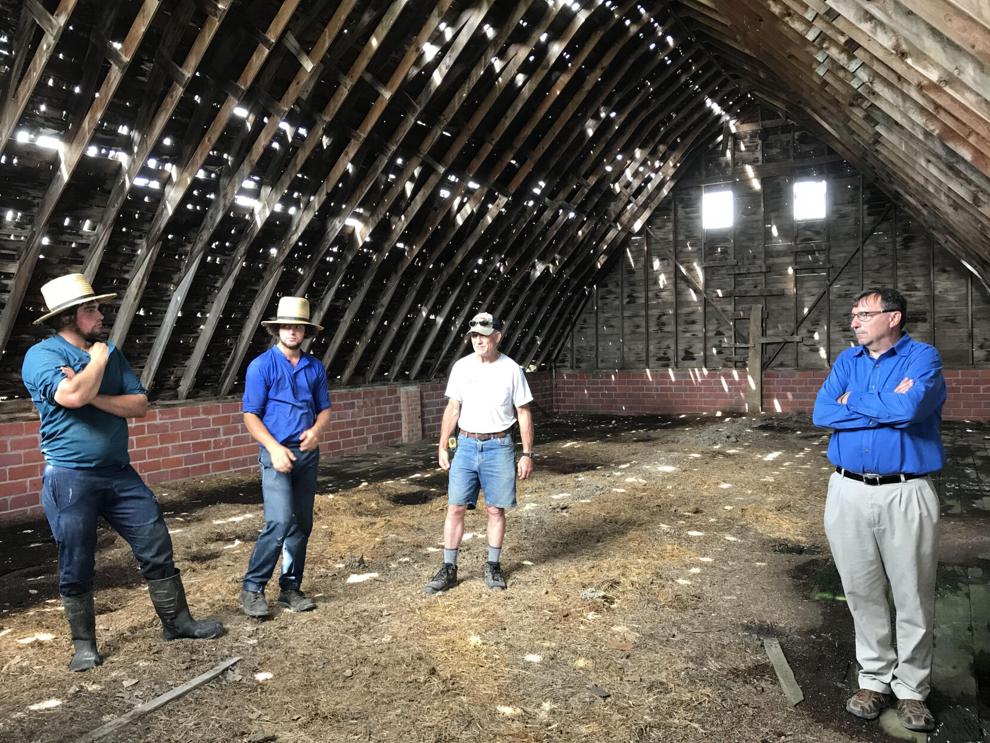 From there, Lisa and Corey relied heavily on the Amish and Tyler Tinker, the main electrician and one of Brandon's best friends. They brainstormed innovative ideas to keep the rustic integrity of the place, make it functional and up-to-code, yet warm and inviting.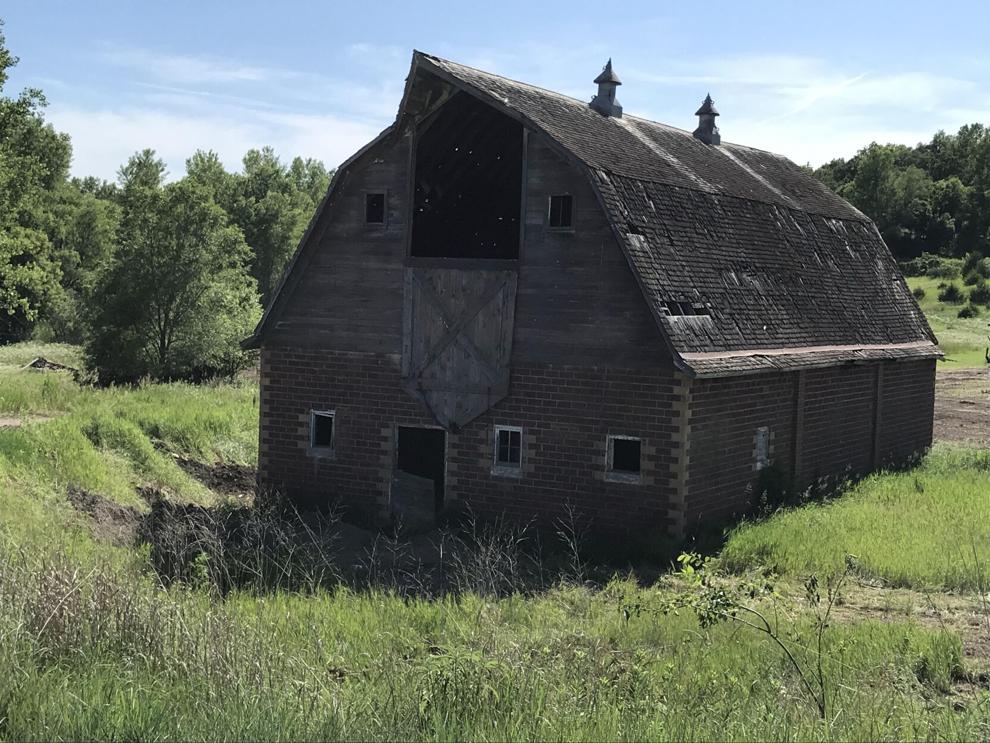 The crew incorporated a variety of elements from the original barn into the decor, like a pulley system to raise a window covering, kerosene lanterns to adorn one doorway, white-washed boards on the walls, the original brick for a corner fireplace, and so much more. They also added a bridal suite and a balcony, installed a high-quality sound system that pumps music throughout, built an entire addition to the back end including a full kitchen with custom cupboards, bathrooms and a second-floor outdoor deck.  
The upper level has arched beams that, once finished, resemble the arched peaks of a cathedral. And the large window — placed where the opening to the hay loft once was — allows natural light to stream in through the etched logo. 
As many other friends joined the "team" in a variety of ways, the barn was transformed.
"It's a place I really want people to see," Lisa said. "I think people really need to experience it." 
And, of course, they wanted some extra special touches in memory of Brandon. So, in the fin of the windmill — which was used to make a ceiling fan on the upper level — they put Brandon's initials, in his own handwriting. 
"We took that off the last paycheck he had endorsed," his mother said. "Most people won't see it, but we know it's there. The family knows." 
The customized window etching also includes a cardinal — considered by many a symbol of a loved one visiting from heaven, and the "T" in the logo is a cross. Also, behind the bar area on the main floor are two canvas prints, each with a comforting message about nature, hunting, peace and trusting God.
When the barn was finished, it was ready for Eddie and Amanda to take their vows and to feel "close" to Brandon, in God's country.
"It was a very emotional event for us," Lisa said. "First of all, Eddie gave a beautiful speech. And they had their DJ set up outside on the back deck, where Eddie and his wife danced their first dance under the stars. Then they invited us to join them on the dance floor. The DJ asked for a moment of silence, to take in the beauty of the moment, and to remember Brandon. It was just so touching."
Both Lisa and Corey said they wanted to make sure the focus was on Eddie and Amanda, as it was their wedding. But the connection to Brandon was palpable — and memorable. 
Going forward now they hope others will see this as a special place worthy of hosting their weddings. It could also be a venue for family gatherings, Christmas parties, social events, home shows, junk jaunts, vendor displays, graduations, retirement parties or even school proms. Lisa's list of ideas keeps growing, as she and Corey are both eager for others to experience the barn's beauty and ambience.  
"I know God wants this barn, so we'll see what His plan is with it," Lisa said.