Driving up the Davis's lane, one is greeted by some "typical" farm animals — a flock of ducks and geese, four goats, two horses, a huge array of chickens, and a cat.  However, as you enter the barn, you are greeted by Bloomfield's latest llama reality stars, Temptress, with her four-month-old baby Jazz, Golden Boy, and Barack O'llama.
The llamas are more than the Davis's pets, they are featured in a television "reality" show. Temptress makes her TV debut on "Heartland Docs, DVM," on Saturday, February 15th at 9 p.m. on the National Geographic channel. The Episode is called "Whole Llama Love."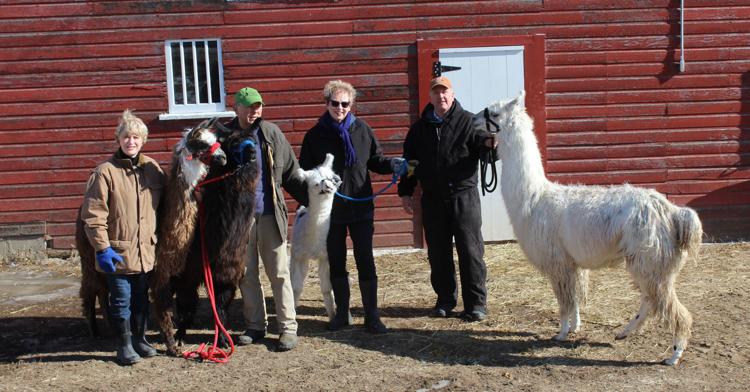 For the rest of this story, pick up this week's edition of the Knox County News or follow the link below to become an e-subscriber. If you wish to get a weekly print issue of KCN delivered to you, the cost is $35 a year. Click to subscribe.