Down 39-8, the Bloomfield girls basketball team came out of halftime the same way they took the court at tipoff — with determination. 
The No. 15 Bees may have lost 63-21 during Friday night's D2-2 district final at Pierce against No. 2 Humphrey St. Francis, but Bloomfield never lost its fight. 
"They stayed determined," coach Terri Mlady said with pride. "No, my girls don't give up."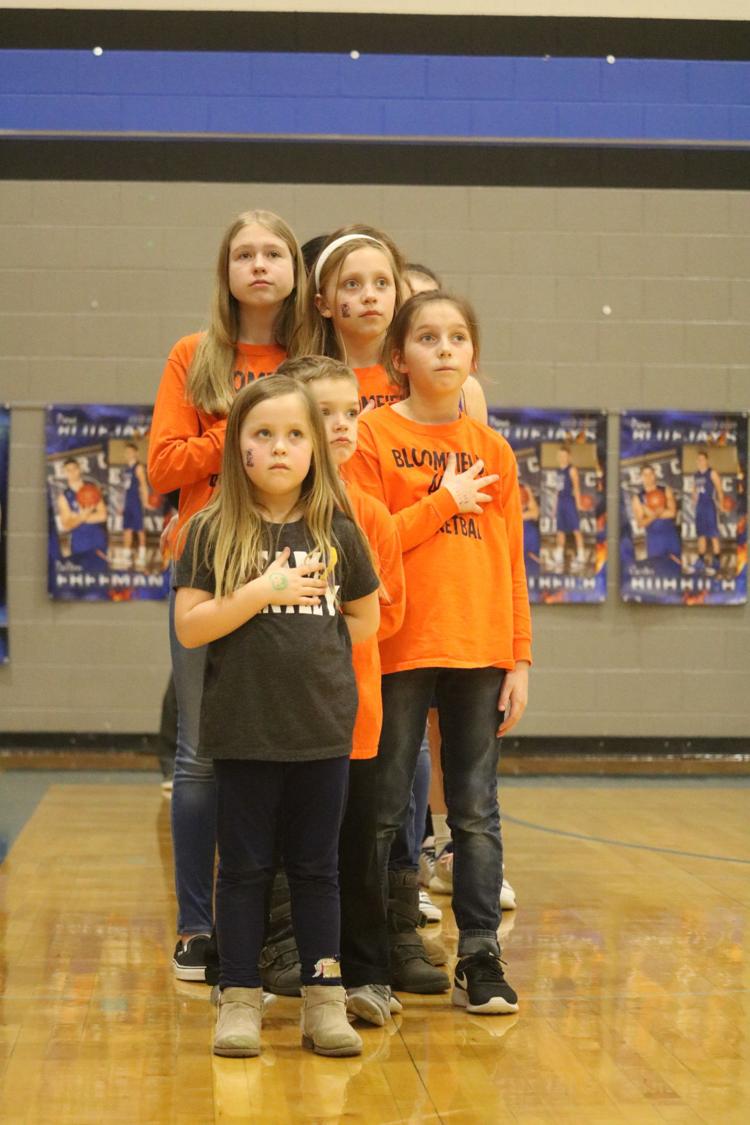 St. Francis flew out to a 8-0 lead just a minute and half into the game, but the Bees responded and cut the lead in half. Ella McFarland hit a 10-foot jumper from the left corner with 6:06 to play in the first quarter before Alexandra Eisenhauer drove in for a basket to make it an 8-4 game at the 5:15 mark. 
But the Bees didn't have an answer for Allison Weidner, a 5-9 guard who committed to the University of Nebraska last November. She put up 15 of her game-high 29 points in the first half.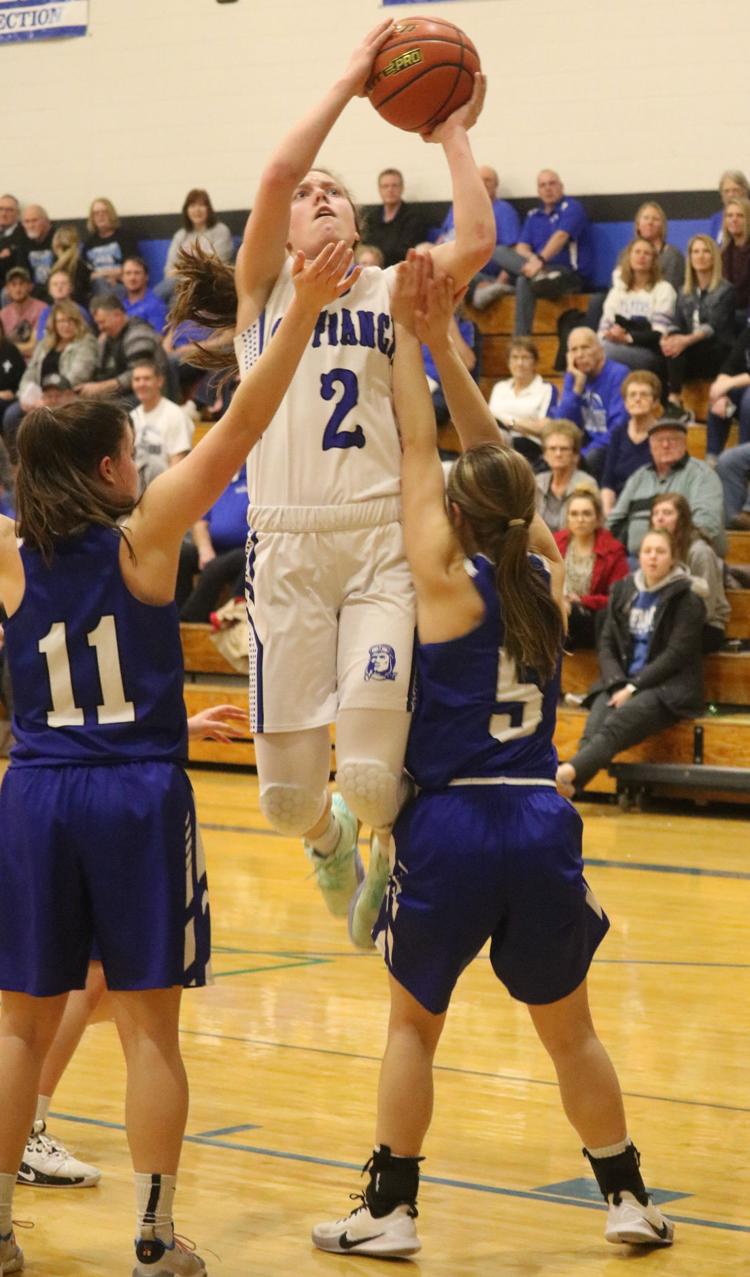 "She's probably the best guard in the state," Mlady said. "She knows what she's doing. A lot of Humphrey St. Francis resolves around her. She's central to their team."
With a high-pressure defense and run-and-gun offense, the Flyer continued to put up points against Bloomfield. But the Bees continued to race down the court on every fast break.
McFarland stood her around against Weidner and picked up a key charge against the soon-to-be Husker to send the Bloomfield faithful to their feet early in the third quarter.
Bloomfield wraps up its season at 11-13. 
Bloomfield 6 2 6 7 —21
St. Francis 25 14 17 7—63 
Bloomfield: Madie Ziegeler 2, Ella McFarland 4, Alexandra Eisenhauer 4, Brooklyn Eisenhauer 2, Brynn Bargmen 3, Katie Bruns 6.
St. Francis: Allison Weidner 29, Emma Baumgart 2, Jalyssa Hastraiter 4, Leah Podliska 2, Kyleigh Sjuts 2, Lauren Pfeifer 5, Kahle Stricken 6, Alissa Kosch 9, Leah Kosch 2, Caitlyn Jarosz 2.