John Mitchell was disappointed after Friday night's 30-point win over Elkhorn Valley. The Bulldogs sophomore lit up the scoreboard for 53 points, but he wanted one more.
"I wanted one more, so it sucks," Mitchell said with a laugh. "I mean it still feels good to get that many points and the win, but I was trying to force some stuff. I should have just played calm and played my game."
With 26 points in the first half, the sophomore — who just surpassed 1,000 career points on Tuesday — added 11 more in the third and 16 in the fourth to finish with 53 points.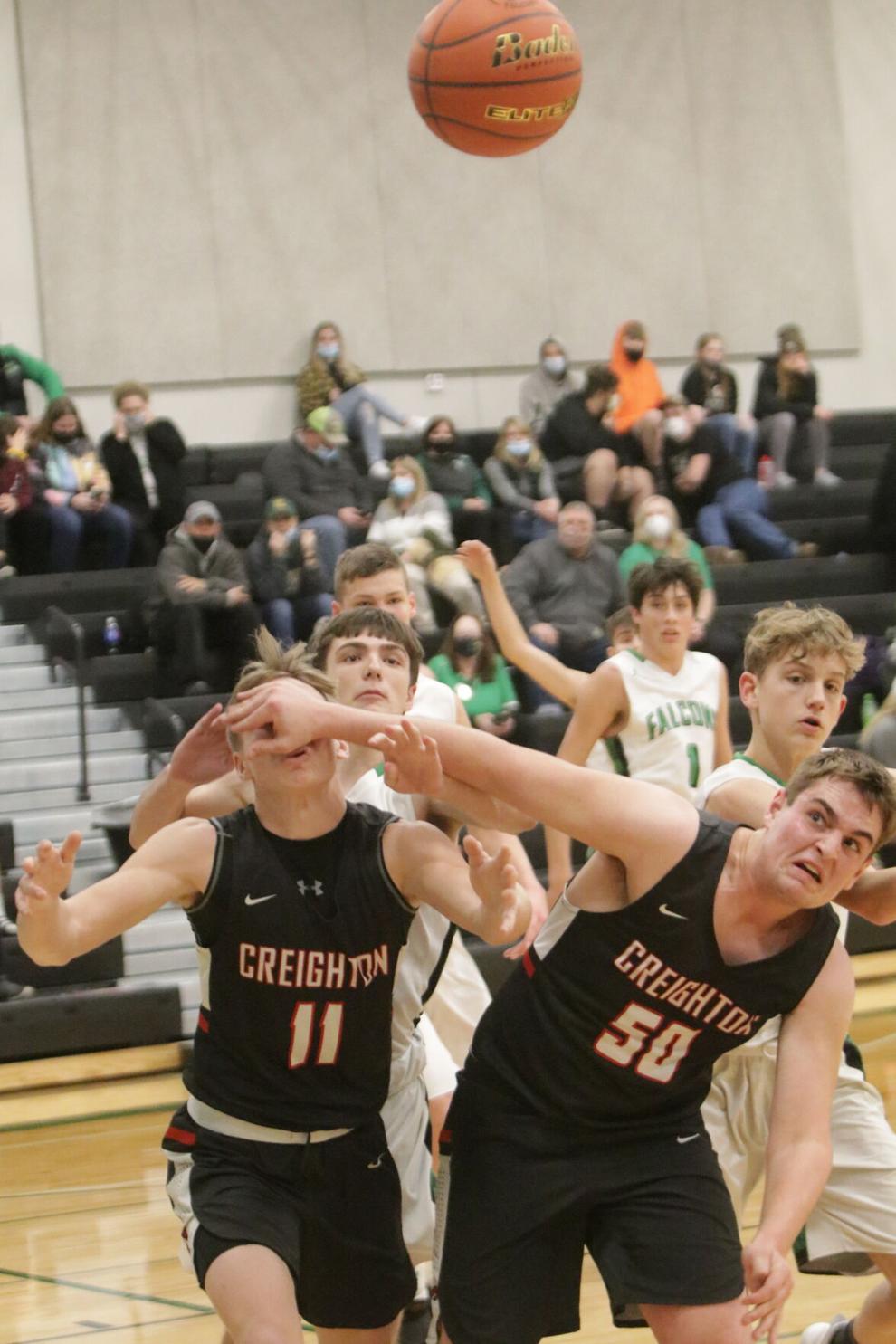 Elkhorn Valley came out strong in the third quarter and closed the gap to 36-32, forcing Bulldogs coach Ryon Nilson to call a timeout. Creighton responded with a 27-0 run to dominate the second half. 
Cade Hammer scored 13 for the Bulldogs while Kale Fulton added another eight points in the road win at Tilden.
For the full story, including stats and coach's comments, pick up next week's KCN newspaper. Click here to start a subscription for just $35 per year!
For more pictures, please click this link. http://knoxcountynews.mycapture.com/mycapture/folder.asp?event=2274200&CategoryID=87805