Two Bloomfield athletes brought home hardware from their field events in the first day of the Nebraska Class D State Track and Field Championships on Wednesday.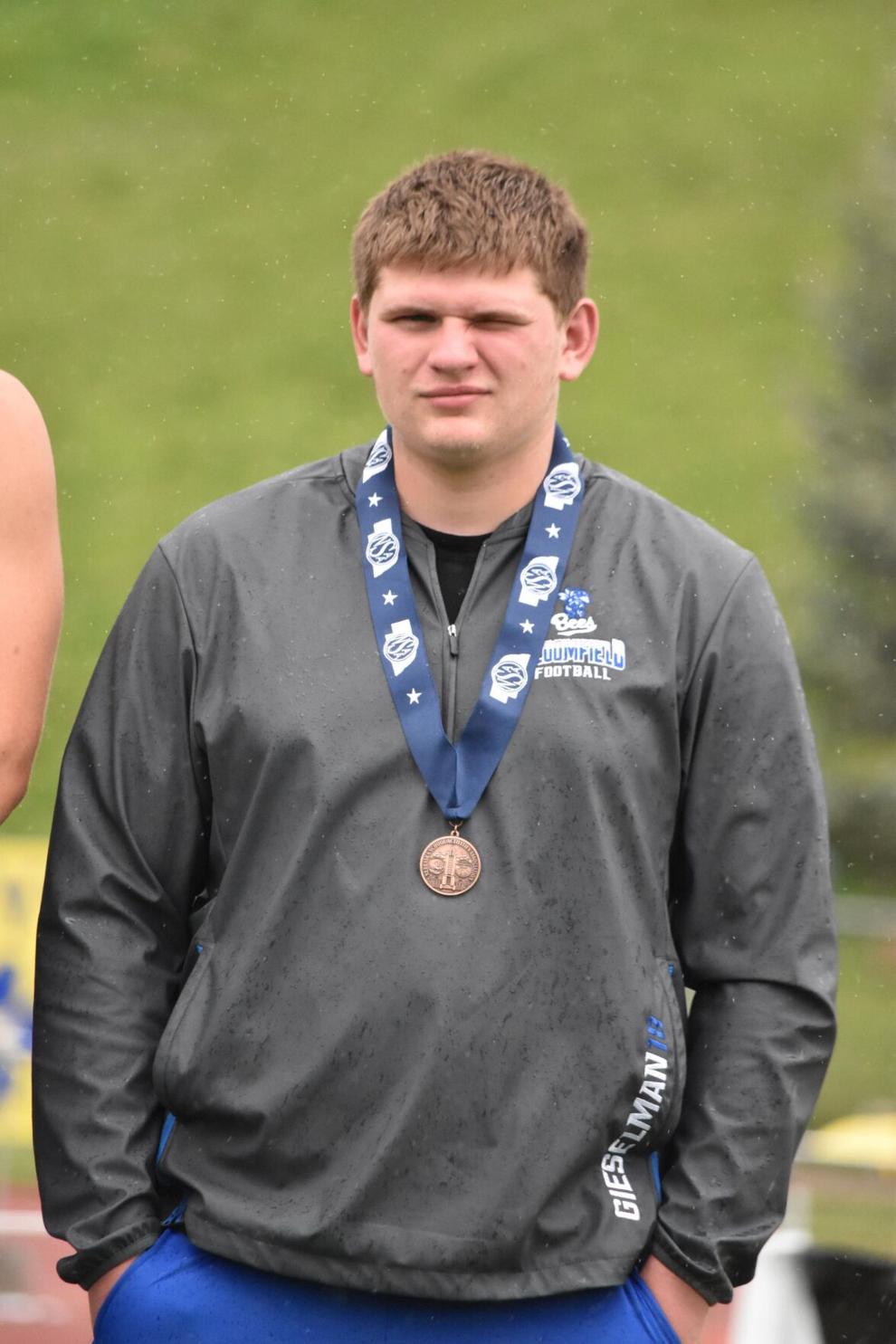 Ella McFarland cleared 8-6 in the pole vault to place 7th in the event, and Dalton Gieselman tossed the discus 141-11 for a 7th-place finish. 
The rest of the Bees hit the track the first day. 
Cody Bruegman placed fifth in his heat of the 400-meter dash prelims. Bruegman finished 13th overall, crossing the finish line in 53.10.
Evan Haverkamp sprinted his way through the 100 and 200 prelims, placing 18th in the 100 with an 11.72 and 17th in the 200 with a 23.67.
Madison Abbenhaus qualified for Thursday's finals in the 100 hurdles by placing 5th in 16.55. She was 13th in the 300s with a time of 50.34.
Alexandra Eisenhauer had a small stumble in the 100 hurdles, but she followed it up with strong performances in the 100 and 200-meter dashes. Eisenhauer qualified for finals in both sprints to guarantee herself a pair of medals. She finished 4th in the 100 prelims (12.8) and 3rd in the 200 prelims (26.45).
Lauren Pinkelman placed third in her heat and 10th overall in the 200-meter dash with a time of 27.28.
For more photos, click the following link:
http://knoxcountynews.mycapture.com/mycapture/folder.asp?event=2279427&CategoryID=87805